LOCKSMITH IN CAPE CORAL THAT CARRIES DOOR HANDLES, DOOR LOCKS, RE-KEY LOCKS, MOTORCYCLE KEYS,CAR KEYS,MAILBOX LOCKS IN HIS CAPE CORAL LOCKSMITH TRUCK. THE RESIDENTIAL LOCKSMITH IS ONLY 15MIN AWAY TO UNLOCK YOUR DOOR LOCK FAST WITH 100% SATISFACTION GUARANTEE.
Welcome to APM Locksmith in Cape Coral which provides local locksmith that will come to your home to install a new door locks, door handles, rekey existing door locks with new keys. We make keys on site with our fully equipped van. Contact APM Locksmith Cape Coral.When local locksmith arrives he will check the following at your request.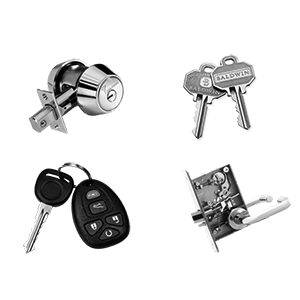 Do all exterior doors have quality dead bolts?
If doors have a glass,is dead bolt a double cylinder?
Are door strikes high security and secure into framing stud?
Are outside hinge pins of door secure?
Are locks on sliding patio doors sufficient?
When you move into a new residence,do you have
all locks re-keyed?
Are windows secure with high quality locks?
Are shrubs trimmed low to prevent a burglar from hiding near windows and doors?
Are all entrances illuminated?
Are all exterior lights located high enough to prevent tampering?

APM Locksmith Cape Coral wants to make sure your home is safe and secure for you. We are ready to help you.Call the APM locksmith cape coral.
Residential Locksmith Services Include
LOCKOUTS
​LOCKS RE-KEYING
KEYS CUT ON SITE
DEADBOLT LOCKS INSTALLED
KEY DUPLICATING
MAIL BOX LOCKS
MAIL BOX KEYS
MASTER KEYING
door handles
PADLOCK OPENING
PATIO DOOR LOCKS
PATIO DOOR KEYS
POOL CAGE LOCKS
SAFESOPENING
SLIDING DOOR LOCKS
FILE CABINET LOCKS
​FILE CABINET KEYS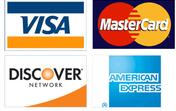 Locksmith Cape Coral FL , Locksmith Fort Myers FL, Locksmith in Cape Coral, Locksmith Hollywood Florida, Home Locksmith in Lee County Locksmith in North Fort Myers, Car Key Replacement Fort Myers Lee County Locksmith, Emergency Rekey Service, Lock Replacement Fort Myers FL, Cape Coral Locksmith, Lock Replacement Bonita Springs FL , Car Lockout, Business Lockout Services Lehigh Acres, House Lockout, Residential Locksmith , Locksmith near me in Cape Coral , Locksmith Lehigh Acres FL, Lee County Locksmith Service, Locked Keys in Car, Locksmith Miami , Need House Keys, Locked Out of House, Car Locksmith, Tampa Locksmith, Mobile Locksmith, Need Gas, Commercial Locksmith Need jump start, Roadside Service in Cape Coral.